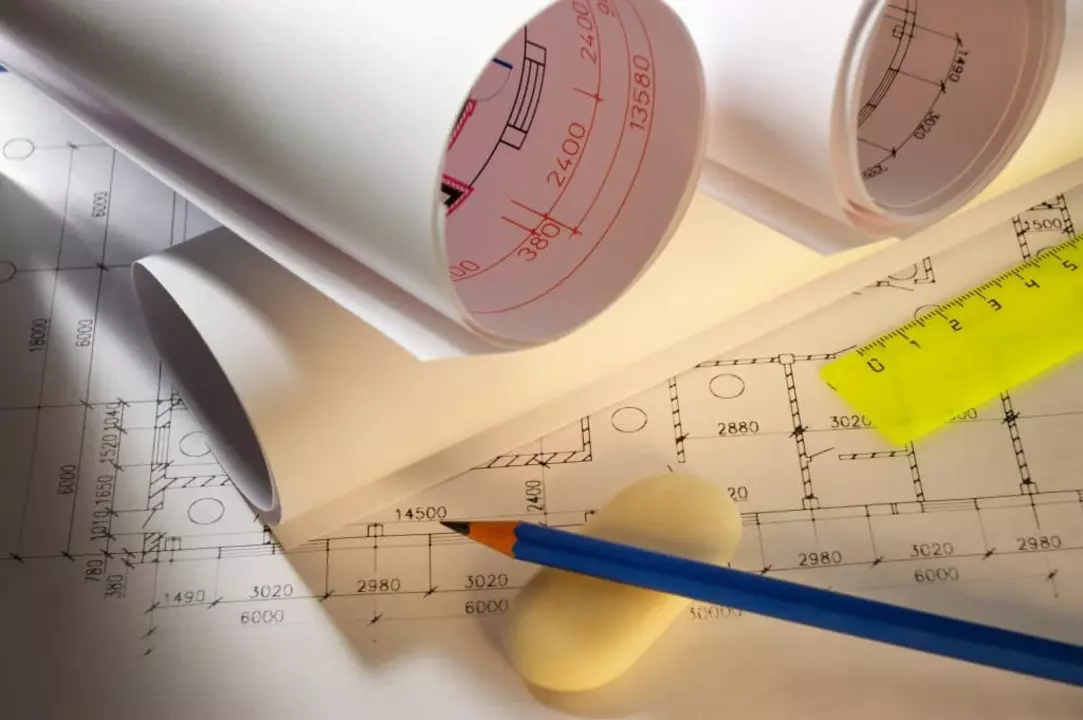 How Long Does Remodeling Generally Take?
Remodeling a home is a significant undertaking that can have a huge impact on your home's functionality and appearance. The amount of time it takes to complete a remodel depends on a variety of factors. The size of the project, the materials used, the complexity of the job, and the availability of the contractors can all affect the timeline.
The size of the project is a major factor to consider when planning a remodel. Smaller jobs like updating a kitchen or bathroom can often be completed in a few weeks or months. On the other hand, larger projects like adding a new room or renovating an entire house can take anywhere from several months to a year or more.
The types of materials used can also affect the timeline for a remodel. For example, if you are remodeling a kitchen and want to use natural stone countertops, the process may take longer than if you were to use a more readily available material.
The complexity of the project is another factor to consider. If you are doing a straightforward remodel, it may take less time than if you are doing a more complex job like knocking down walls or adding a new structure.
The availability of contractors is also important to consider. If you are unable to find qualified contractors right away, the project may take longer than expected.
When remodeling a home, it is important to consider all of these factors in order to determine a timeline that works for you. It is also important to ask questions to your contractor to get a better understanding of what to expect and how long the project will take. Questions to ask include: How long have you been in business? How many projects have you completed? What type of materials do you usually use? What is your estimated timeline for this project?
What Kind of Warranties and Guarantees Does the Contractor Provide?
When hiring a contractor for a home remodel project, one of the most important questions to ask is about the warranties and guarantees they offer. It's essential to know what kind of coverage and protection you will have if something goes wrong with the work. Knowing the contractor has your back can provide peace of mind and help you make the best decision for your project.
The most common warranty is a manufacturer's warranty, which covers defects in parts or materials used in the project. Depending on the materials used, the contractor may be able to offer an extended warranty that covers any repairs or replacements needed as a result of defects. It's important to understand the scope of the warranty, as well as the amount of time it lasts.
Another type of warranty to ask about is a workmanship warranty. This is a guarantee that the contractor will stand behind their work and fix any issues that arise due to their workmanship. Make sure to ask about the length of the warranty, as this will vary depending on the type of work being done. Most workmanship warranties will cover at least one year, but some may cover up to five years.
It's also a good idea to ask about any guarantees the contractor offers. This could include a satisfaction guarantee, which ensures the contractor will do whatever it takes to make sure you are happy with the finished project. Additionally, some contractors may offer a price guarantee, which ensures that the price you are quoted is the price you will pay. This can help protect you from unexpected costs.
When hiring a contractor for your remodeling project, it's important to ask about the warranties and guarantees they offer. Make sure to understand the scope and length of any warranties or guarantees, as this will help ensure you are getting the protection you need. A good contractor will be happy to answer any questions and provide you with the peace of mind you need to make the best decision for your project.
What Is the Process for Dealing with Unforeseen Challenges During the Remodel?
When undertaking a remodeling project, there are certain challenges that may arise that cannot be foreseen. It is important to plan for these contingencies, and to understand the process for dealing with them. A good contractor can provide you with a clear plan of action should any issues arise.
The first step in dealing with unforeseen challenges is to assess the problem. A contractor can help you to identify any issues that may have arisen, and can advise you on the best course of action to address them. It is important to understand the full scope of the problem before making any decisions, as this will help to ensure that the solution is appropriate for the situation.
Once the issue has been identified, the contractor can then work with you to develop a solution. This may involve replacing parts or materials, or it may require the use of additional materials or equipment. The contractor should always be willing to discuss the options with you, and to provide you with an estimate of the cost of any changes that may be necessary.
The contractor should be able to provide you with a timeline for completing the project, taking into account any additional challenges that may arise. This timeline should also factor in any delays that may occur due to circumstances beyond the contractor's control, such as inclement weather or supply delays. It is important to work closely with the contractor to ensure that the project is completed on time.
In addition to discussing any potential challenges that may arise, it is also important to discuss how the contractor will handle any potential disputes that might arise. This can include both disputes between the contractor and you, or disputes between the contractor and any other third parties involved in the project. It is important to ensure that all disputes are resolved in a timely and fair manner, as this will help to ensure that the project is completed as planned.
It is important to remember that no matter how well the project is planned, unforeseen challenges may still arise. It is therefore vital to have a good understanding of the process for dealing with these issues, and to ensure that you are working closely with a reliable and experienced contractor. This will help to ensure that any issues are dealt with in a timely and efficient manner, and that the project is successfully completed.
What Are the Contractor's Practices for Ensuring Quality Workmanship?
When it comes to remodeling, quality workmanship is paramount. Poorly done work can result in costly repairs down the line, so it's important to ask a contractor about the practices they use to ensure quality. The following questions can help you determine if a contractor is the right fit for your remodeling project.
First, ask about the contractor's experience and qualifications. Find out how long they've been working in the industry, what certifications and qualifications they have, and whether they have any specialized training relevant to your project. Ask for references if possible, and don't forget to check them out to make sure the contractor is reliable.
Next, inquire about the materials and methods the contractor plans to use. Ask questions about the quality of the materials they're using and how they're going to install them. A contractor who is knowledgeable and confident in their methods will be able to explain their process in detail and provide evidence of their past successes.
Finally, ask the contractor to provide a written agreement that outlines their responsibilities, timelines, payment schedule, and the warranty they offer. Make sure the agreement is clear and comprehensive, and read it carefully before signing. A reputable contractor will have no problem providing a detailed agreement that protects both parties.
By asking the right questions before you hire a contractor, you can be sure that your remodeling project will be completed with quality workmanship. Be sure to inquire about a contractor's experience and qualifications, the materials and methods they plan to use, and the written agreement they provide. All of these questions can help you make an informed decision and ensure that your remodeling project is a success.